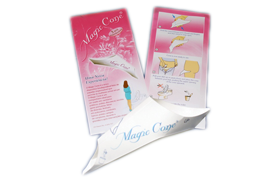 What is Magic Cone?
Magic Cone is a patented disposable funnel shaped, waterproof cardboard device which allows women to urinate in a standing position without any hassle.Magic Cone can be a life saver when one has no access to a clean and hygienic toilet facility.
Magic Cone is here to help travellers, sport enthusiasts, women with different debilitating medical conditions and any women who has ever been faced with the inconvenience of having to use an unsanitary toilet.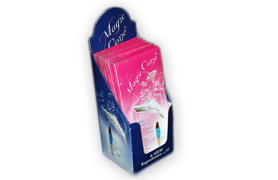 Testimonials
I like Magic Cone because every time I go hiking or skiing, I don't have to wait until I go down the hill. Now I pee freely in the mountain without hiding or taking my clothes off. Magic cone, why didn't you come up with this idea years ago? Girls you must try it.
Leonie , Zurich, Switzerland